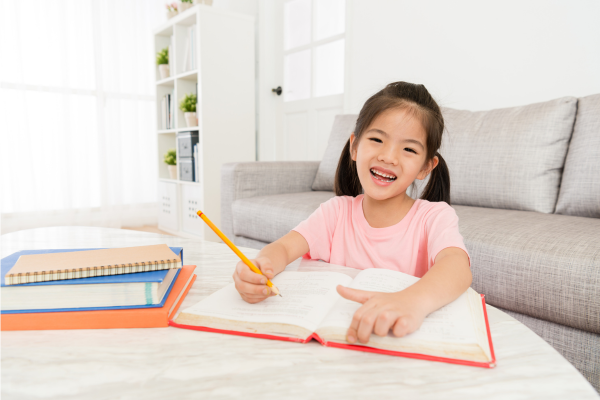 Writing is more than just putting words on paper; it's a powerful tool that can empower your child's voice and boost their self-confidence. As parents, you have a wonderful opportunity to nurture this skill, helping your child become a confident communicator and storyteller.
1. Embrace the Process: Encourage your child to see writing as a journey, not just a destination. Remind them that even the best writers revise and edit their work. This mindset shift takes the pressure off, allowing them to focus on expressing themselves.
2. Celebrate Effort: Praise your child's efforts rather than just the final product. Acknowledge their ideas, creativity, and hard work. This positive reinforcement fosters a sense of achievement and confidence.
3. Provide a Safe Space: Create an environment where your child feels safe to share their thoughts without fear of criticism. Their writing is a reflection of their thoughts, and by showing respect for their ideas, you boost their self-esteem.
4. Encourage Exploration: Urge your child to explore different writing styles, genres, and topics. This helps them discover what they enjoy and what resonates with them, leading to a stronger sense of identity and confidence in their voice.
5. Set Realistic Goals: Break down writing projects into smaller, achievable goals. When your child completes these steps, they'll experience a sense of accomplishment, reinforcing their belief in their abilities.
6. Share Their Work: Encourage your child to share their writing with family, friends, or even in a supportive online community. Positive feedback from others can be a tremendous boost to their confidence.
7. Be Their Cheerleader: Show genuine interest in their writing endeavors. Attend school writing events, read their work aloud, and display their stories proudly. Your belief in them will enhance their belief in themselves.
By fostering a positive writing experience, you're not only helping your child develop a valuable skill but also building their self-assurance and belief in their unique voice. Writing becomes a vehicle through which they can express themselves confidently and authentically.
At Little Mountain Learning Academy, we strive to help students develop a passion for writing through interactive, project-based learning. To learn more about our programs, contact us by clicking the button below.