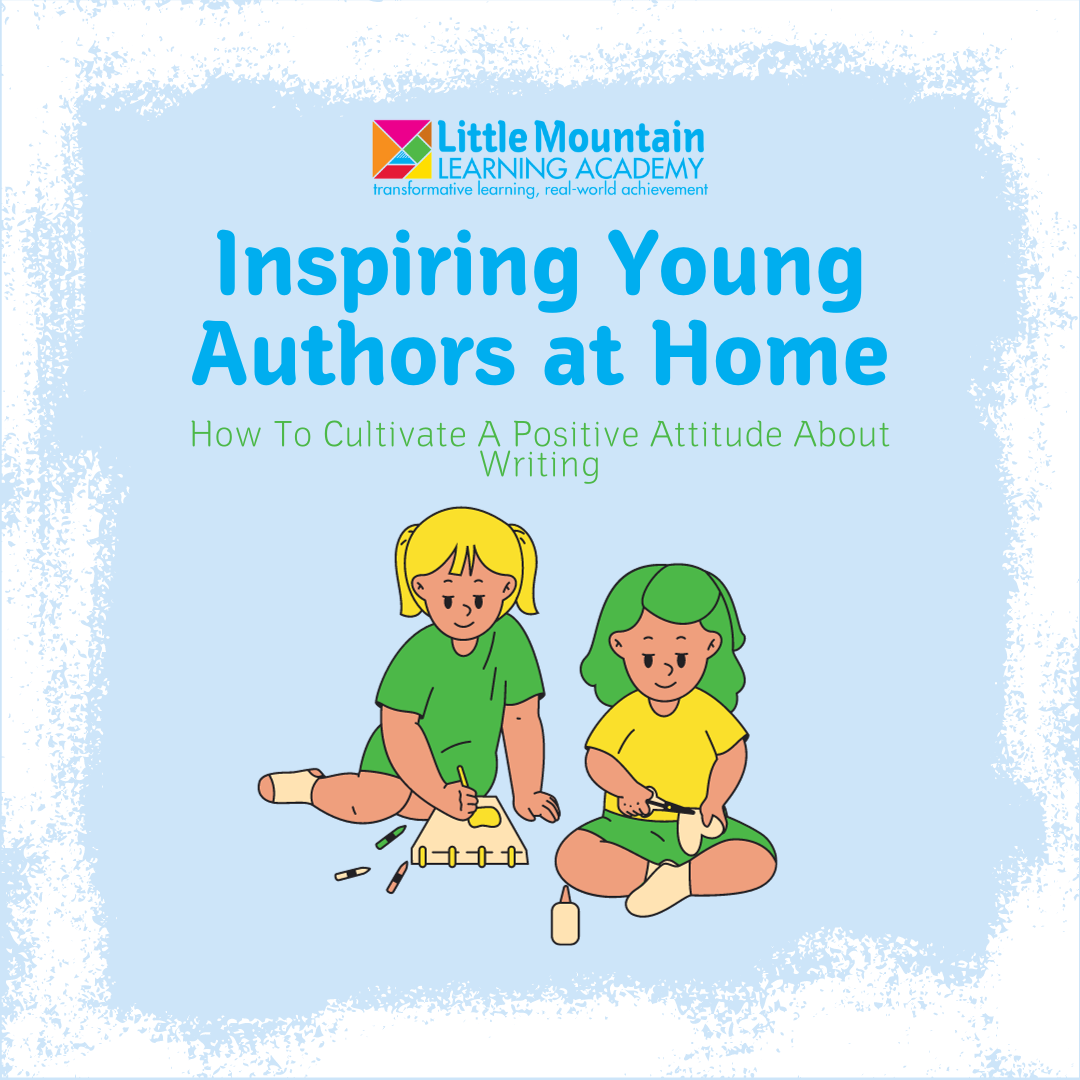 As parents, nurturing your child's creativity and passion for learning is a wonderful journey. One way to do this is by fostering a love for writing right at home. Writing is not only a crucial skill but also a creative outlet that can help your child express their thoughts and ideas.
1. Make it Fun: Turn writing into an enjoyable activity rather than a chore. Encourage your child to write about things they love, whether it's their favourite book, a recent adventure, or a dreamy fantasy world. The more they connect with the topic, the more excited they'll be to put pen to paper.
2. Create a Comfortable Space: Set up a cozy writing corner where your child can feel inspired and at ease. A clutter-free desk or a comfy chair can make a world of difference in sparking their imagination.
3. Set Realistic Goals: Start with short writing sessions and gradually increase the time. Small, achievable goals will boost your child's confidence and make writing feel less overwhelming.
4. Celebrate Their Efforts: Praise their work, focusing on their creativity and effort rather than just the final product. Display their writing in a special place to showcase their achievements.
5. Read and Discuss: Encourage reading as it often goes hand in hand with writing. Engage in conversations about what they're reading to enhance their comprehension and inspire new ideas.
6. Writing Together: Dedicate some time for joint writing sessions. Choose a topic and write together, showing them that writing is a shared, enjoyable activity.
7. Variety is Key: Experiment with different writing forms – from short stories and poems to diaries or even simple comics. This helps your child explore their strengths and interests.
Remember, the goal is to cultivate a positive attitude towards writing. By creating a supportive and creative environment, you can inspire the young authors in your home to embrace writing as a lifelong skill and a source of personal joy.
Our goal at Little Mountain Learning Academy is to encourage and motivate students to cultivate a lasting love for reading and writing.
Book an assessment today with Little Mountain Learning Academy.