High School English (Gr10-12)
Little Mountain's High School English program is intended for secondary school students in grades 10-12 who wish to explore academic literature and writing at the university level. Students in this program will refine their style and language skills in composition and master literary analysis using multiple critical theories.
High School English Program  is divided into six units, spanning a total of two years. Each unit will take approximately 13 weeks to complete. Each unit focuses on a specific literary mode or theme, granting students ample opportunities to develop focused literary and media analysis skills. In addition, each unit features a writing intensive covering a specific mode of discourse. Cumulatively, these course units will guide students to refine their ability to practice independent, focused inquiry and analyze information and opinions in a variety of media, as well as to inform, entertain, and persuade diverse audiences to achieve a clear goal. In each unit, students will apply the focused skills they have developed to craft, revise, and present a project designed to provide a solution to crucial problems they themselves will have identified.
Students in the High School English program may expect to enrich skills expected by B.C. Education standards, in addition to developing independent study habits, critical inquiry skills, and methods of composition and research that will prepare them to be confident and enthusiastic contributors to any post-secondary environment.
Learning Objectives
Level 1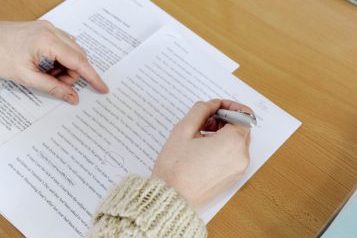 • Text: apply knowledge of current events and cultural and political events throughout history to analyze social expectations and behaviour; perform well-rounded, unbiased, literary analysis.
• Composition: craft clear, unique, focused theses in the various modes of discourse; improve editing for style and language.
• Presentation: master fluency, engagement, and poise in various forms of presentation and debate; set specific goals for a presentation based on target audiences.
• Media Literacy: independently craft and organize theses based on current problems; assess the validity and relevance of sources of information.
Level 2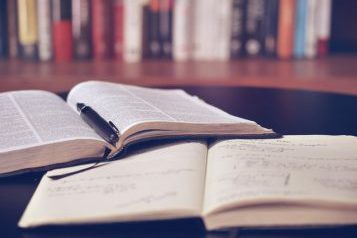 • Text: critique theories about complex concepts, such as existentialism, political structures, and literary theory through a variety of literary forms and genres; connect literary themes and tropes to observed individual and social human behaviours.
• Composition: craft unique and concise compositions in the various modes of discourse that address relevant and tangible issues; refine editing for style and language.
• Presentation: confidently and tactfully express opinions about controversial issues in both formal and informal environments; prepare and present focused theses based on achievable goals.
• Media Literacy: analyze primary and secondary sources of information, properly credit valid and relevant sources of information using MLA style formatting.