LM Discovery
Youth, ages 13-15
When: July 15th – August 2nd 2019; Mon to Fri; 9:30am – 3:30pm
Program Price: $1,495 early bird (until June 15th) | $1,695 regular
Program Overview – What is a community?
Little Mountain Discovery (LM Discovery) is a 3-week immersive place- and project-based learning experience designed to inspire youth to become engaged community members. Students will learn by doing, and should be prepared to explore Vancouver's vibrant communities, both natural and human built, by foot, bike, boat, and bus, discovering the notion of what a community is and what makes one robust.
This unique, wall-less experience draws inspiration from world-renowned and innovative programs, SFU's A Semester in Dialogue and Green School Bali's LEAP Academy.
Over the 3-week period, a cohort of 14 students will explore the notion of community and place, and work collaboratively on a community project of their choosing. The facilitator to student ratio is 1:7. This low ratio provides each student with thorough feedback and mentorship throughout the program. The small nature of the group allows for greater flexibility and an increased sense of unity.
Students will be expected to:
• Engage in dialogue and activities with each other and community experts
• Co-host one experience whereby student pairs will be in charge of coordinating, planning, and hosting an excursion / meet up with a community expert
• Collaborate on an authentic community project that has impact
• Document and reflect on learning experiences, which will be shared on a public blog
Through this experience, students will:
• Experience Vancouver through the lens of entrepreneurship and sustainability, exploring the intertidal to the inner city

• Connect with and learn alongside community experts. These include diverse organizations and individuals, like the Strathcona BIA and university Grad students
• Coordinate and facilitate community excursions, building confidence, independence, and leadership skills
• Collaborate on a real life project with impact in your community (volunteer hours may be granted)
• Develop skills for life and for university. Evidence of learning will be displayed through an online portfolio

• Build strong lifelong friendships
Itinerary
Week 1 - Explore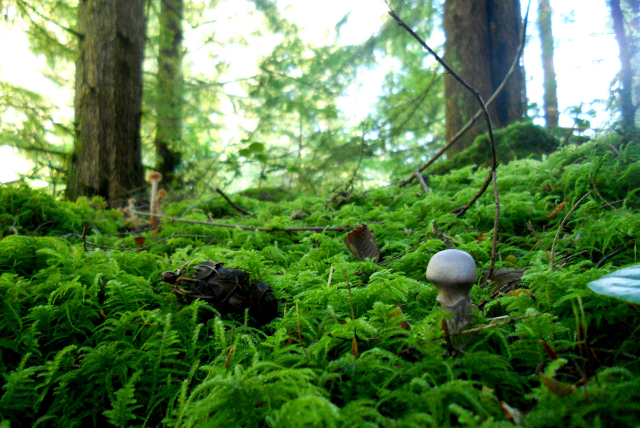 Community Excursions and Connecting with Local Experts - To broaden and deepen our understanding of what community is, and because it is fun, we will be going on frequent trips into and around Vancouver.  On these excursions we will meet up with community experts from diverse backgrounds, ranging from sustainability coordinators in the inner city, to nature-loving UBC grad students on our coasts. To add a twist, student pairs will be responsible for the coordination and facilitation of many of these excursions.
Week 2 - Engage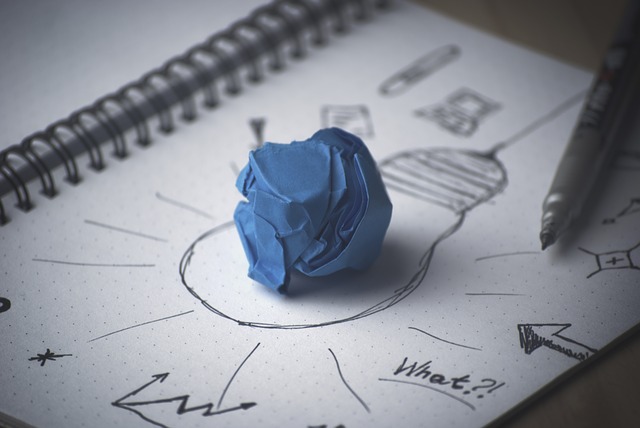 The Collaborative Project – This is an essential part of the LM Discovery experience. Over the course of the program students will be given the task of designing and implementing a project of their choosing. The project must have impact and bring meaning to the community, while also considering other factors of sustainability. This is a collaborative endeavour, and so all students will be involved in the design and implementation of it. Facilitators will aid students by guiding them through the design process, and provide support where and when necessary.
Week 3 - Expand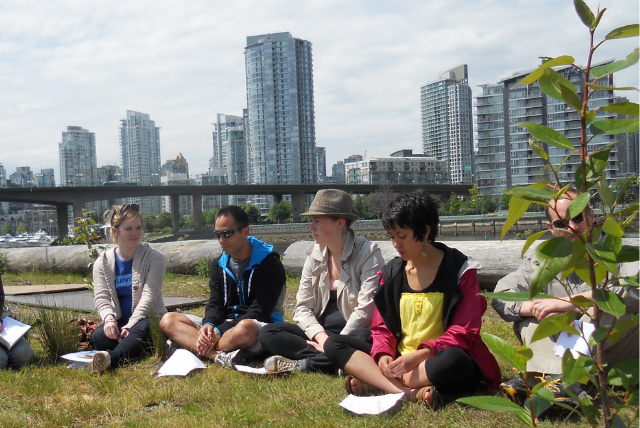 Review and Reflect – Guided by the design process, students will flex a myriad of critical skills increasingly essential to thriving in our ever changing world. Students will create online portfolios to document their progression and showcase their achievements. At the end of this program, students will review their project, connect its meaning to the wider world, and reflect on the learning process. 
Meet the Facilitator
Charlotte is a curious individual with a thirst for knowledge and learning.  In her childhood and youth, Charlotte spent much of her free time exploring the natural world around her.  To this day, nature and learning remain an integral part of her life. This is evident through her BA in Environmental Geography from SFU, and BEd and IB certification from UBC.
Charlotte's journey to become an educator began at SFU while participating in a unique program – A Semester in Dialogue. Dialogue aims to inspire active community engagement through meaningful dialogue and experiential learning. This exceptional experience played a pivotal role in her decision to later become an educator, and has profoundly influenced her own pedagogical ethos and direction.  
Coupled with 'Dialogue', Charlotte's experience teaching at world renowned Green School Bali – in 2014 and 2017, has developed her expertise as an immersive, place- and project-based learning facilitator. Most notably, Charlotte co-facilitated and documented Green School's LEAP Academy program where students learn by 'doing' whilst working on a sustainable community project of their choosing.  
Currently, Charlotte is an educator at the Little Mountain Learning Academy, and is looking forward to spearheading LM Discovery in the summer of 2019.  Charlotte is a firm believer that learning opportunities are not confined to the classroom, but are omnipresent and can take place anywhere and at any time.  She sees the role of the educator as a facilitator, inspiring curiosity and wonderment while also helping to guide students through the process of how to learn.
Interested? Fill out the form below!