Our Learn-to-Read program offers two streams for 3.5 years old to Grade 2 students.
This Learn-to-Read program supports young children in gaining a solid foundation on which to build all of their future learning in a friendly and engaging environment.

Preschool learning of phonics sounds
CVC word reading and spelling through systematic phonics
English vocabulary for conversation and understanding
Social and emotional development for independent learning
Butterfly
Kindergarten-Grade 1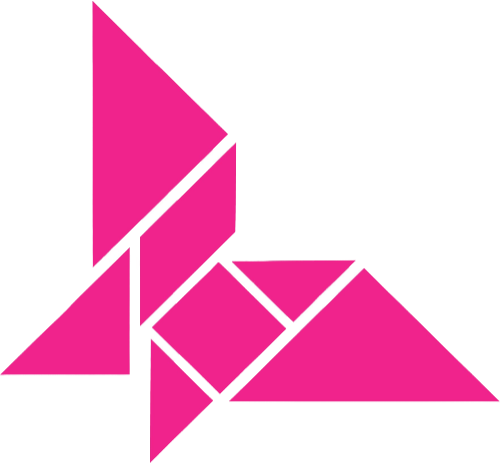 Systematic learning of all English phonics sounds
Discuss, understand and explore stories and themed books to build vocabulary
Read and spell with accuracy and independence
---
Little Mountain Curriculum vs. BC Curriculum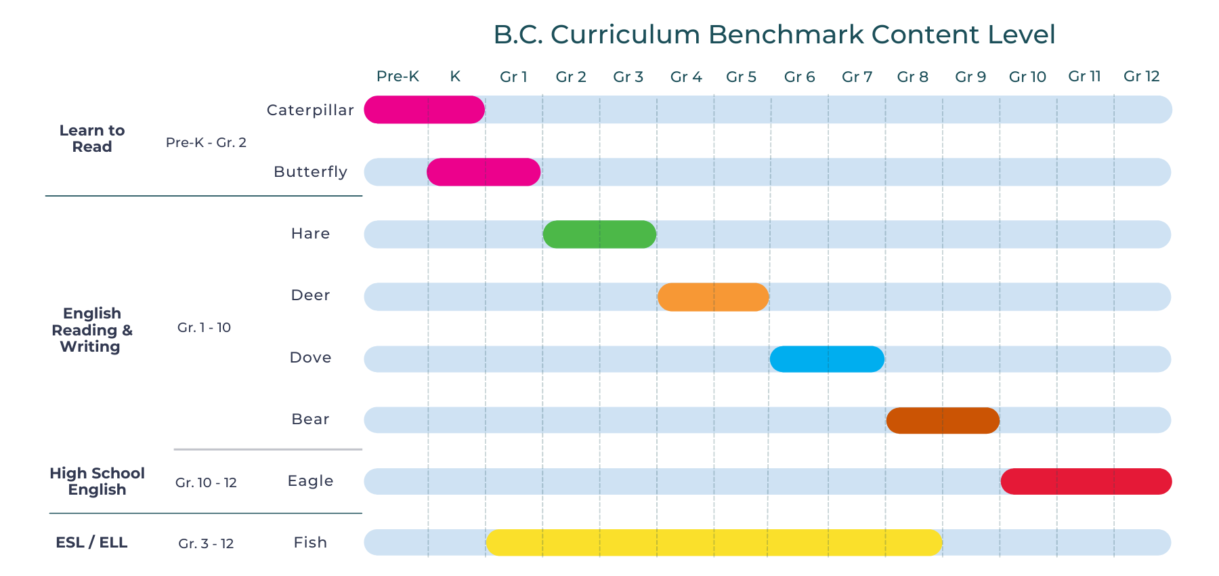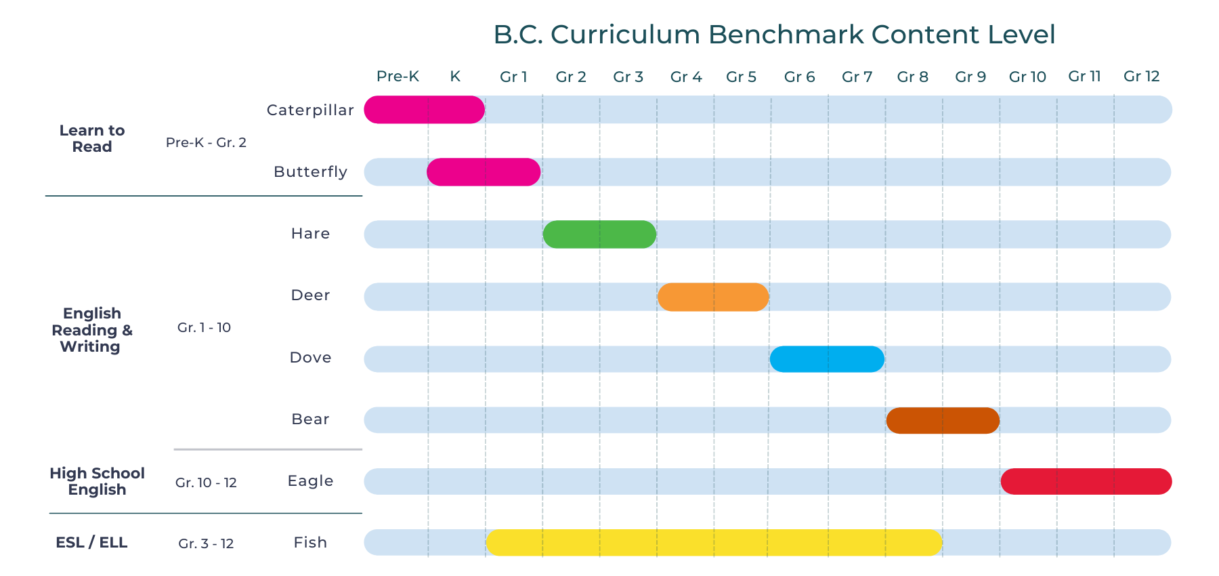 Since 2004, Little Mountain has built a strong, holistic classroom environment. Our in-house curriculum brings together Grammar, Vocabulary, Reading and Writing, Speaking, and Listening.
After a thorough assessment, students are placed in small groups of a maximum of six. Their fellow learners will be of a similar age and ability. This enables students to actively take part in their own learning. Students engage with varied, project-based learning tasks. Our students benefit from personalized guidance from their passionate and skilled teachers.
Our holistic model supports academic and leadership skills. These cultivate independence and a passion for life-long learning.
Foundational English Language Skills
Collaborative Teamwork
Critical Thinking
Creative Expression
Presentation Skills
---
Want to know more about our Learn-to-Read program? Please contact us and we are happy to answer any questions you may have!