For children starting elementary school, developing a strong foundation in reading and writing is crucial for future academic success. They will need that solid foundation to succeed in school as they get older and tackle assignments across all subjects, including:
• Conducting research for projects
• Writing reports
• Solving problems
• Reading novels, poems and other texts
• Writing exams
That's why supporting your child's early reading and writing development is the best way to encourage academic achievement as they progress from elementary to high school, and then on to university.
For ESL students, the challenges that come with learning how to read and write in a second language should be addressed early on.
Enriched Early Literacy and ESL Programs like Little Mountain's Butterfly and Fish Stream Classes help students learn how to read quickly, on their own and with confidence.
Here are just a few of the ways Little Mountain Learning Academy helps your child reach their reading goals.
Storytelling Instead of Memorization Helps ESL Students Read Faster
New research in the way children develop language skills has changed the way teachers approach reading education. Rather than focus on rote learning and memorization, the best ESL teachers use storytelling to help students understand the meaning behind new words.
Trying to explain the difference between words that look similar, like "cow" and "crow", would be extremely difficult without a story. Showing children how a crow flies and cow eats grass, and telling a simple story about each animal helps them understand and remember these words much faster than memorization.
Regular storytelling also helps students feel comfortable reading simple books on their own, which builds their confidence, instills a love of reading, and makes learning at Little Mountain fun!
Small Class Sizes Means Your Child Gets Individual Attention
As a leading after school English program in Vancouver, Little Mountain Learning Academy knows that no two students are the same. Each child will bring their own unique strengths to the classroom and will have different challenges to face while learning to improve their English reading skills.
That's why Little Mountain's small class sizes promote effective English language learning for kids. In a nurturing and small class setting, our highly qualified teachers can address potential roadblocks early, and find strategies to resolve them. Kids get the individual attention they need to reach the learning goals we've planned out with parents.
Project-Based Learning Motivates Students to be Lifelong Learners
The creative, project-based approach at Little Mountain helps students learn vocabulary faster, but it also offers plenty of other benefits at the same time. Phonics for kids through the Little Mountain approach encourages students to continue learning outside of the classroom, and motivates them to become lifelong readers.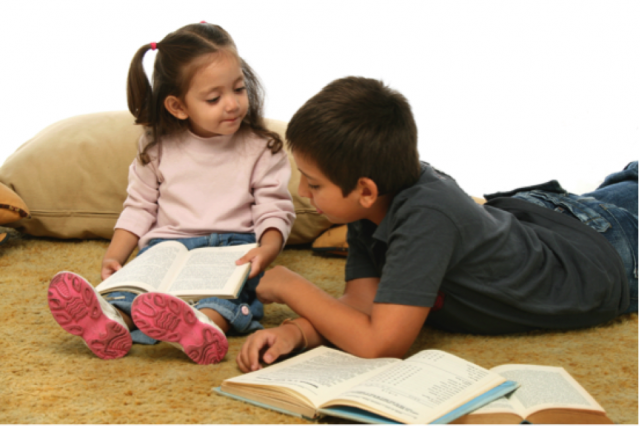 By providing students with fun reading materials and challenging them with creative projects, Little Mountain inspires curiosity and a love of learning in its young students.
What other qualities are you looking for in an enriched after school ESL program?