Little Mountain Online (Global)
Little Mountain Learning Academy now offers premium online learning called "Little Mountain Online". The program is available to students in timezones outside of North America, meaning that students living anywhere in the world can benefit. Our online programs maintain the same high-quality provision of our physical classes. Parents and students are recognizing that online learning will continue to grow in importance and Little Mountain Online is a great way to enable students to learn effectively online from anywhere.
Our History
Little Mountain Learning Academy's headquarters are located on the campus of the University Of British Columbia (UBC), This year, UBC is the second-highest ranked university in Canada and is consistently in the top 5% of universities in the world.
We are a top-rated and professional after school academy, provides Holistic English, Math, and a range of other subjects, alongside STEAM education for local and international students in Vancouver.
Since 2006, Little Mountain has been enjoying a great reputation in the West End of Vancouver, where the majority of residents are of a high income with impressive educational backgrounds.
Over the past decade, We have provided high-quality academic programs for thousands of students.
Little Mountain Online Highlights
*Classes
Each class runs for 40 minutes.
Thus, we recommend that students take a minimum of two classes per week in order to make great progress in their studies. 
*Teachers
All teachers have a North American undergraduate degree or above, are certified to teach English as a Second Language (TESOL) worldwide, and have many years of experience in teaching Asian students. The teaching methods and class times are well suited to the needs of Asian students.
*Students Background
Most of our students come from Vancouver and return to their countries, including; mainland China, South Korea, Japan, Hong Kong, Taiwan, and Singapore, among other places. The majority of them have experience of life in North America or have a good English foundation in domestic and international and public schools.
LM Online courses, curriculum, and educational theory
1.Educational Theory
Project-based learning(PBL)is the main teaching method throughout our online class.
2. Our curriculum system connects the North American / International English standard system
A. North American English Literacy and Language Arts Course Guideline
B. English Education System in BC, Canada (Vancouver's Province)
C. CEFR (Common European Framework of Reference for Languages)
D. IELTS (The International English Language Testing System)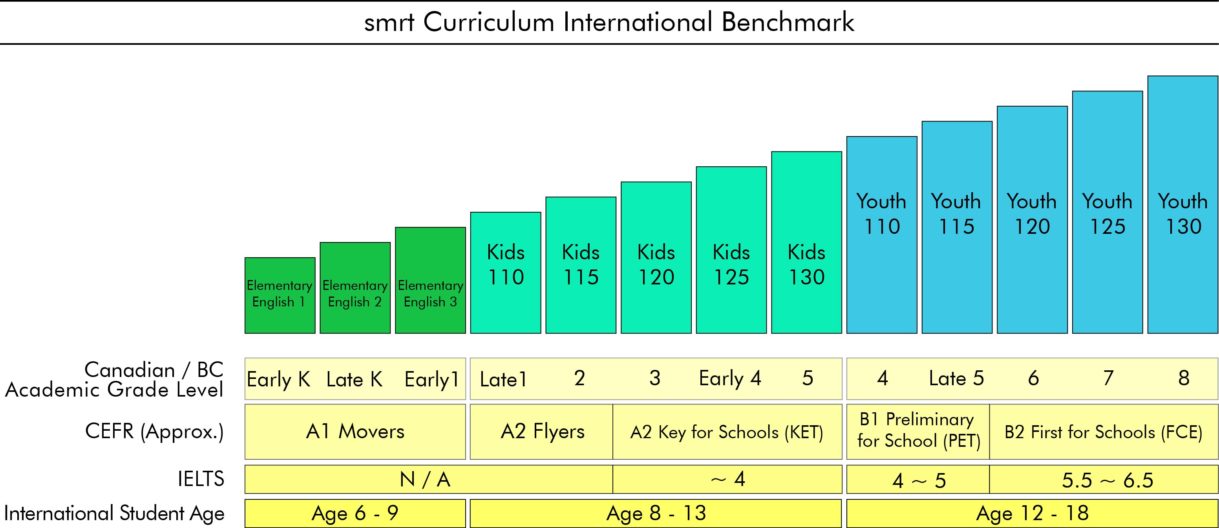 3. smrt Curriculum — Self-developed, worldwide online English teaching system
smrt is a Vancouver-based company that works in conjunction with Little Mountain Learning Academy to create online courses for kids and teens.
Over 233,630 students across 201 institutions around the world use smrt as their main English language learning programme. In 2016, the Canadian prime minister Trudeau went to China to sign a trade agreement and smrt is the only Canadian education system introduced into China.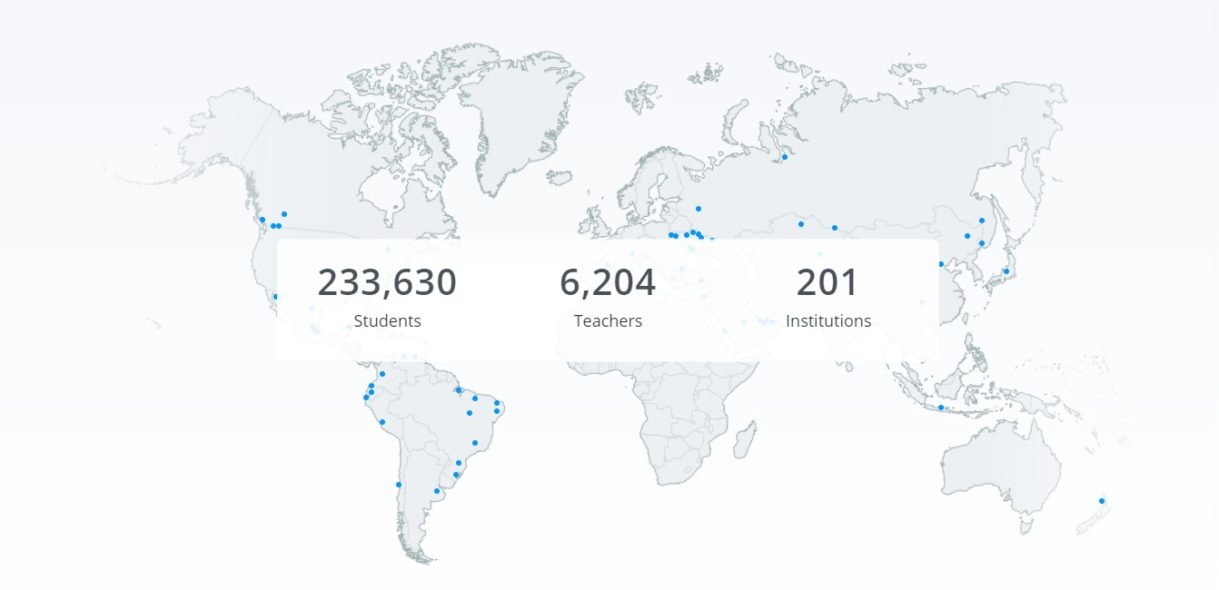 www.smrtenglish.com (smrt Gloal website)
www.smrtenglish.cn (smrt Mainland website)
smrt is an innovative platform for the online distribution of premium ESL curriculum content for schools around the world. Over the past few years, Little Mountain Learning Academy has been exclusively developing the smrt Kids and smrt Youth curriculum.
smrt Kids Course Overview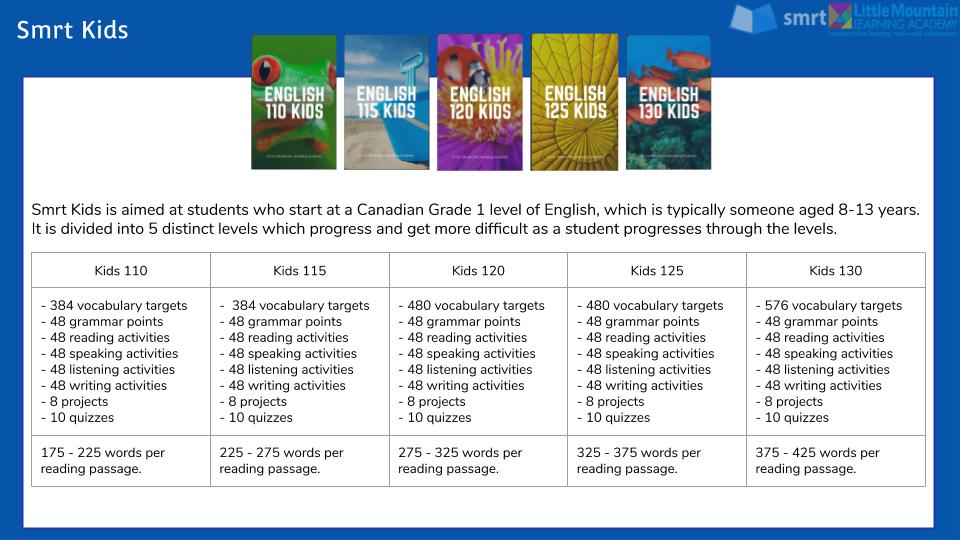 smrt Youth Course Overview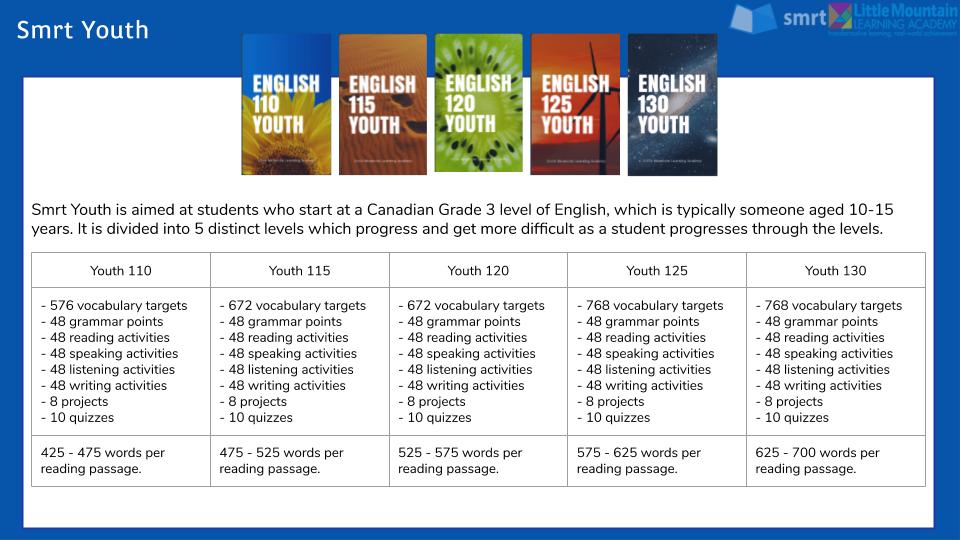 This program is ideal for students:
1.Returning to their home country and wanting to continue to improve their English and academic skills.
2.Students in China with a good English level who are looking for a more North American-based curriculum.